Greetings from your Complete Auto Sales family!
Right around Christmas we gave away a 58-inch Sharp Television LED 2160p Smart 4K UHD with HDR. Andrea H. was the winner! She's pictured here with Complete Auto Sales owner Dustin Stock.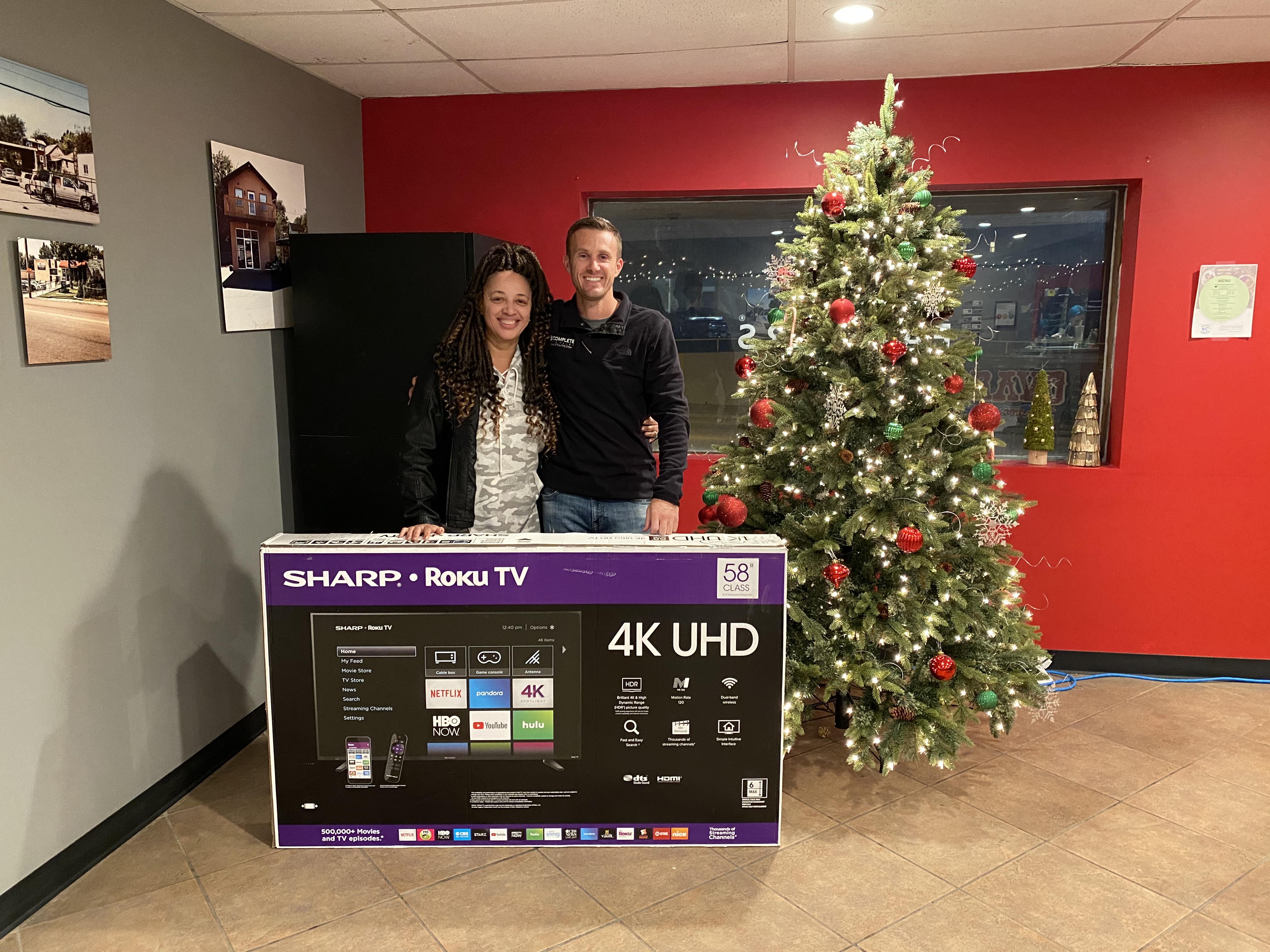 Great news is—if you missed out, don't worry! We plan to routinely give away gifts to our customers throughout 2020.
Our customers also receive our email newsletter which includes valuable life tips, fun, and prizes. Our December email newsletter contained information about how to win the 58-inch television and also some tips for achieving goals in the new year when nearly everyone makes some kind of New Year's resolution:
How many people do you know who give up on their goals by March 1st of any given year? If you are that person, don't feel embarrassed; you're not alone. That's why the gym is packed in January and is a ghost town by March.
We've put together a few tips to help you become one of the rare few who achieve their goals long into the summer months
Write down your goals and put them where you can see them every day (not in a drawer.)
Share your goals with an accountability partner; have a weekly phone call to discuss how well you are both doing.

Make your goals challenging but realistic.

Create short and long-term goals. Achieving some goals quickly will keep you motivated; long-term goals will keep you looking ahead.

Make a plan. This means planning your daily routine and making good use of your time. Measure your progress and achieve personal satisfaction when you have successfully met your objectives.
Don't beat yourself up if you don't meet your expectations on any given day. Every accomplishment begins with the decision to try. Just keep going!